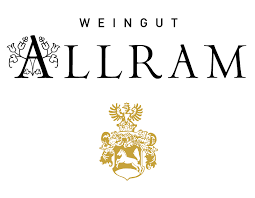 ---
No products found...
Our home, Kamptal in the heart of Lower Austria, has been characterised by a vibrant wine culture for centuries. We consider it our duty to work here, where we have been vinifying wine for four generations with high standards and an eye for detail from the very beginning.
Handiwork
To us, quality is the most important attribute of wine making. Which is why we take the wine into our own hands, literally: throughout the year, we tend to our vines with our hands. Whether it is pruning in the winter, when we prune about 150,000 vines, or canopy management in the spring when we selectively break off shoots to aerate the grapes without depriving them of sun protection. We harvest exclusively by hand. Not only because it allows us to work more precisely and attentively, but also because it spares the plants mechanical stress. Only those grapes that are in optimal condition are declared good enough for further processing. We do this so that we feel good – and we are convinced our vines feel good too.
Loving Nature
Our vineyards are rich with animal and insect species which form a balanced ecosystem. We give these ecosystems all the freedom they need. We do this because we are convinced that biodiversity in the vineyard is a part of the development of terroir in wine. We support the development of this diversity in a variety of ways: for example, bees and other beneficial insects profit from wild herbs and plants in our vineyard rows. By selective trimming of plants, we return biomass to the soil, which is then converted by worms and fungi into important nutrients - which in turn strengthen the vines. A wonderful life cycle of nature, which should be kept natural and without industrial pesticides.
Soil for Generations
The soil in which our vines are rooted is the origin of all life and gives character to our wines. We use tractors in our vineyards as rarely as possible, for very good reason: We want to protect the soil on which our wine grows, meaning no unnecessary compacting and no interference with the life that takes place in it. The plants and organisms that have cultivated the soil long before us remain an integral part of the life cycle of our vineyards. Through targeted planting we ensure diverse species, and through fertilisation with our own compost from grape residues and green waste we strengthen the soil. In return, this is expressed in the wine - regardless of whether it grows on chalky "Löss", clay or crystalline primeval rock.