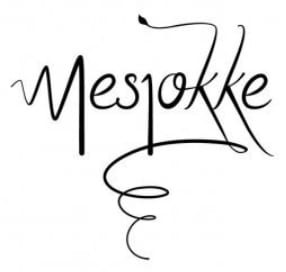 ---
No products found...
Mesjokke chocolate
We get our cocoa through 'Direct Trade', which means that our beans are bought directly from the cocoa farmers. These farmers get a fair price and we know exactly where our beans come from, how they've been treated, who picked them and that they are of outstanding quality. Furthermore, we only work with 'specialty cocoa': extraordinary varieties that give the deepest and most stimulating flavours to our bars. In our small factory in Utrecht, we process the raw beans to a bar. Every step of the production process – from roasting until packing – is done by our own team.
BAM! A bean-to-bar chocolate with a cocoa experience that makes you go wild.
Meet the makers
The Mesjokke team started this crazy adventure together in search of the unique stories and flavours behind honest cocoa varieties. During our continuous exploration, we get surprised time after time by the enormous diversity in cocoa beans. Each bean gives its own unique flavour to the chocolate bar, depending on the country of origin, type of bean and the way of fermenting and drying on the plantation. The world of cocoa is so big that we discover new flavours, new techniques and new driven people every day.
Did you know…
… that there are many varieties of cocoa? Some traders, makers and connoisseurs use a subdivision of three types: Forastero, Criollo and Trinitario. Other professionals however, use a subdivision of four types: Forastero, Criollo, Amelonado and Nacional. And the truly thorough cocoa fanatic uses a subdivision of no less than ten types: Amelonado, Criollo, Nacional, Maranon, Contamana, Curaray, Nanay, Guiana, Iquitos and Purús.
Mindblowing, isn't it?! And we didn't even mention the hybrid types yet! Oh well, what matters to us the most is that the flavors are absolutely fabulous, and that's what you'll taste in our chocolate bars.
Luc and Per