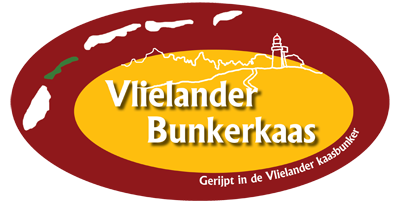 ---
The most famous of our cheeses is the Vlieland Seaweed Cheese. Using hand harvested Vlieland Seaweed (Ulva Lactuca) th flavor the entire cheese, with its salty and umami aroma's.
A beautiful organic cowsmilk blue cheese, mild in flavor compared to most other blue cheeses but stil great in its own way.
The Vlielander Cheese's are aged in former drinking water bunkers situated under the dunes of the Dutch island called Vlieland. The Bunker Cheese is aged between 8 and 12 month's in these bunkers. A beautiful combination of a strong taste and a smooth mou
On the highest dune of the Wadden Island of Vlieland, deep under the ground is a former drinking water bunker. Since 2015 we have used this bunker for the ripening of our special organic Vlieland Bunker Cheeses.
Due to the high humidity and nice cool temperature, the bunker has a unique micro climate, perfect for the ripening of our organic cheeses.
The best known of our cheeses is perhaps the Vlieland Seaweed Cheese. Hand harvested Vlieland Seaweed (Ulva Lactuca) is processed here, a delicious salty tastemaker.
Our bunker cheeses are made from organic cow's and goat's milk. These are aged between 2 months and more than 2 years in the bunker, a true delicacy.
The Vlieland cheese bunker is located on top of the 'vuurboetsduin', near the Vlieland lighthouse. From here you have a beautiful view of the Unesco World Heritage Wadden Sea.